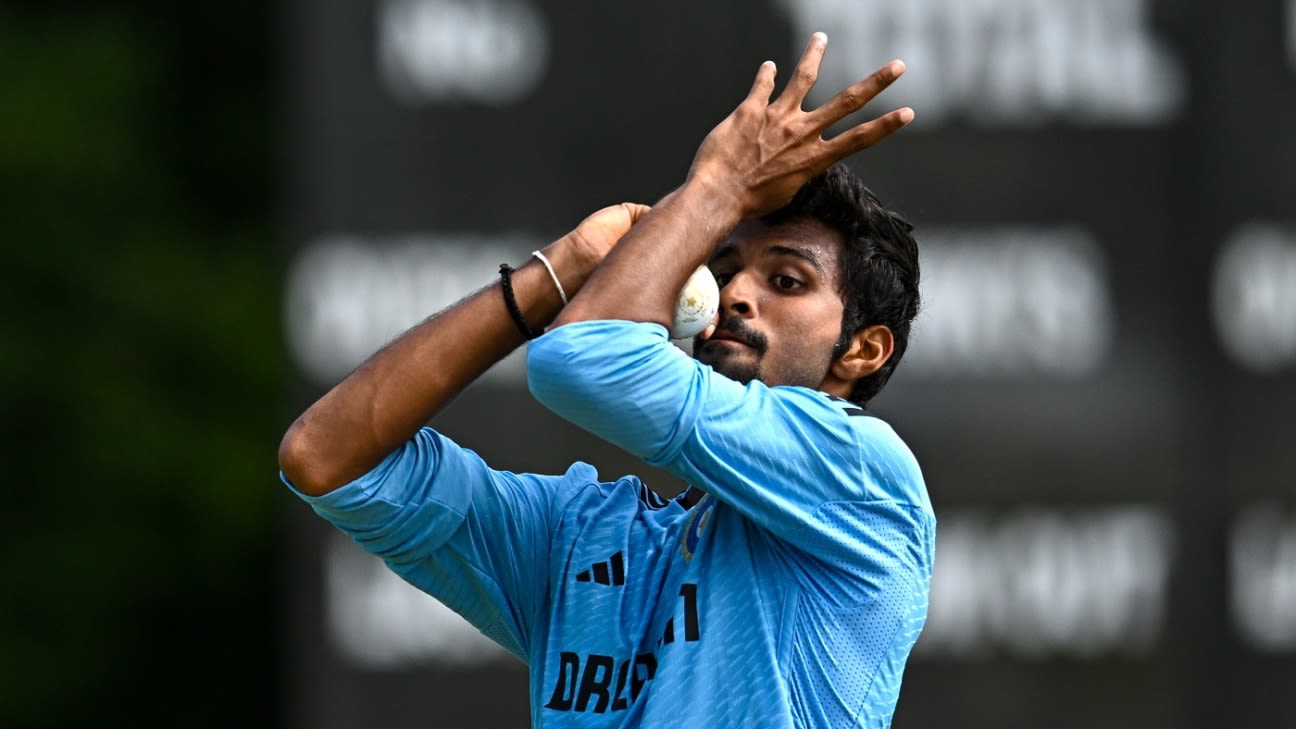 Washington Sundar will link up with India's Asia Cup squad in Colombo ahead of Sunday's final against Sri Lanka as cover for Axar Patel.
Axar has some swelling on his forearm after a receiving a blow from a throw in Friday's Super Four fixture against Bangladesh. ESPNcricinfo understands there is no fracture and the move is just precautionary given Axar also bruised his wrist while attempting a full-stretch dive into the crease while batting. Axar also complained of hamstring stiffness that needed taping while he was batting. He's likely to be monitored over the next 24 hours before a final call on his availability for the final will be taken.
Axar continued to bat despite the bruising and needed some spraying on the affected area. He made a valiant 38-ball 42 in India's chase of 266. Eventually, India fell six short.
Washington was to be part of a conditioning camp called by the National Cricket Academy in Bengaluru for India's Asian Games-bound squad. It's likely he will rejoin the group following the conclusion of the Asia Cup, if Axar is cleared to play in the three ODIs to follow against Australia from September 22.
India's current squad lacks an offspinner, which is one of the areas the team management hopes can be compensated by the presence of two left-arm spinning allrounders in Axar and Ravindra Jadeja. Kuldeep Yadav, meanwhile, is the only specialist spinner in India's squad of 15.
ESPNcricinfo understands Washington's name had been deliberated seriously to be part of India's World Cup squad, but he eventually lost out with India preferring to go in with an extra back-up batter in Suryakumar Yadav despite both KL Rahul and Shreyas Iyer being named in the squad. India can however make changes to that squad without an ICC clearance until September 28.
Washington, who was out for three months due to a hamstring injury, was most-recently part of India's second-rung squad that played three T20Is in Ireland last month. Prior to that, he featured for South Zone in their victorious Deodhar Trophy (50-overs) and Duleep Trophy (first-class) campaigns.