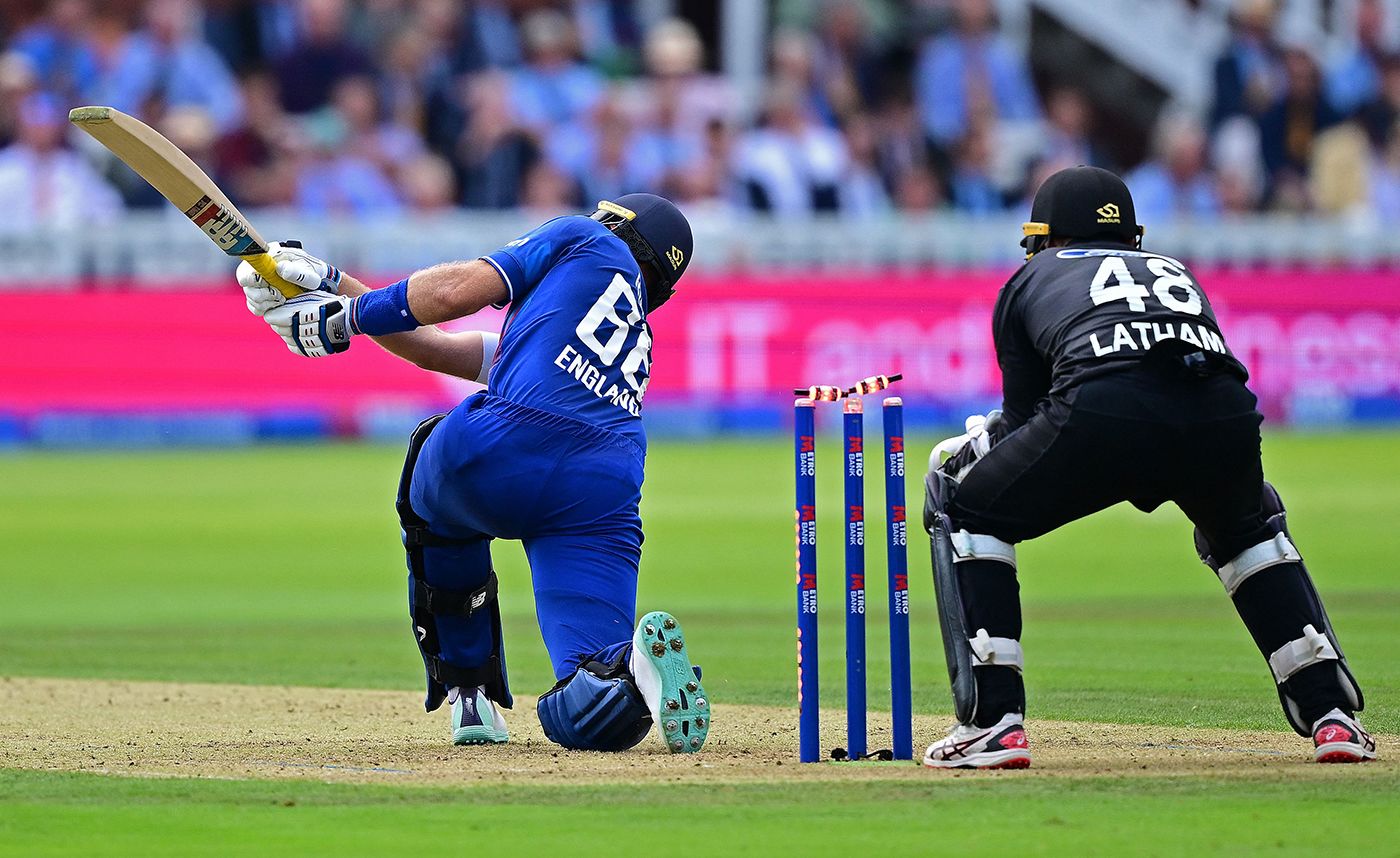 Joe Root has been added to England's squad for their first ODI against Ireland at Headingley on Wednesday at his own request, as he bids to rediscover his 50-over form ahead of next month's World Cup.
England's initial 13-man squad to play Ireland did not feature any of their provisional 15-man World Cup squad. But Harry Brook was added to the finalised World Cup squad on Sunday, replacing Jason Roy, and will now rest during the Ireland series after a busy summer across formats.
Root struggled for form during England's 3-1 series win over New Zealand, making 6, 0 and 4 in the first three games before a scratchy, 40-ball 29 in the fourth ODI at Lord's which exposed his lack of rhythm in the format. All told, he has only batted 16 times in ODIs since the 2019 World Cup.
Luke Wright, England's national selector, said that Root had "asked to be involved" in Wednesday's first ODI. "Like for a lot of people, he is getting that rhythm of 50-over cricket," Wright said. "Obviously we don't play [much of] it in this country, but a lot of those lads haven't played a lot of 50-over cricket, especially someone like Joe.
"He just wanted a bit more time. It's a great thing for someone to still have that desire to keep wanting to do more and more. It shows where he's at with his game and what makes him such a world-class player that, when he doesn't feel quite right, he still wants to tinker and do more. As much as we probably thought he needed a break as well, he just wanted another go."
Explaining the decision to rest Brook after a quiet series against New Zealand – he made 25, 2 and 10 in his three innings – Wright said: "You only have to look at what he's had on this summer. He's had one of the busiest summers out of everyone from the Ashes, into the Hundred and then these series.
"It would be silly of us to not give him a break. You always have to look at how much more batting does someone need versus what mental break do they need. I think in this case, we wanted to give him that break before the World Cup so he's going to rest for that Ireland series."
Wright also suggested that Roy could be involved in the second or third ODIs against Ireland, with England happy to leave the decision in his hands. Roy was told this weekend that he had been dropped from the World Cup squad after he failed to make an appearance against New Zealand, suffering back spasms on the mornings of the first and third ODIs.
"We've given Jason the option of being involved and he still has the option," Wright said. "He wasn't expected to be in that Ireland squad and then to get the news that he was missing out on the World Cup came as a bit of a hammer blow, so we've left that with Jason…. We'll work on that one over the next few days."
With the World Cup squad due to travel to India on September 27 ahead of two warm-up games in Guwahati, England have picked a second-string squad for their Ireland series that will be captained by Zak Crawley. They will train in Leeds on Monday ahead of Wednesday's series opener, though the weather forecast suggests that game is likely to be washed out.