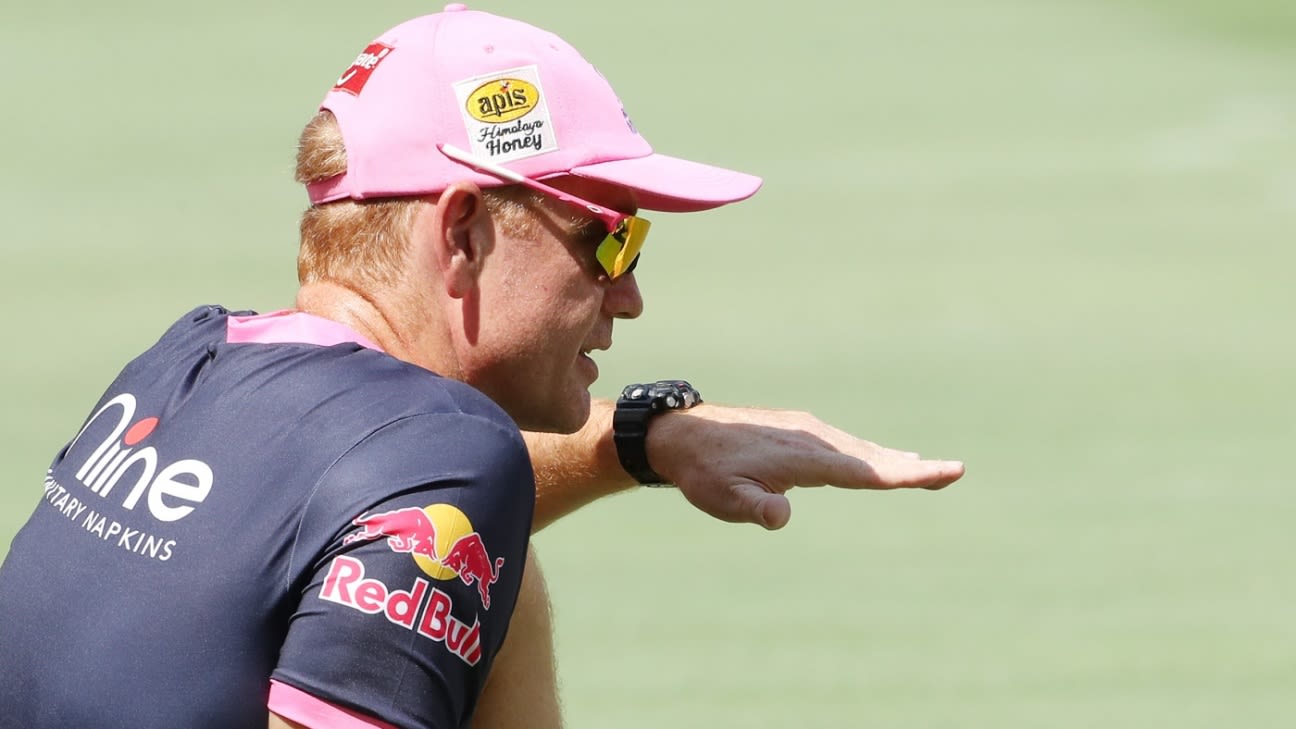 News
The IPL franchise said the decision was arrived at "mutually" with the Australian coach
Rajasthan Royals had appointed Andrew McDonald as their head coach ahead of the 2020 season of the IPL  
Andrew McDonald has moved out as head coach of the Rajasthan Royals after being with the team for just one season of the IPL, despite having signed a three-year deal in 2019. The development comes in the wake of the Royals appointing former Sri Lanka captain Kumar Sangakkara as the team director.
ESPNcricinfo understands that the franchise has been trying to negotiate a new role with McDonald, who played very little part in the team's recent acquisitions at the 2021 IPL auction. The franchise said the decision was arrived at "mutually" with McDonald.
At last week's auction, the Royals picked up South African allrounder Chris Morris, who became the most expensive individual player bought at an IPL auction, Shivam Dube, Mustafizur Rahman and Liam Livingstone, among others. McDonald, currently acting as head coach of the Australia T20I squad that is in New Zealand, was largely occupied with national duty at the time of the auction.
More to follow…
Nagraj Gollapudi is news editor at ESPNcricinfo