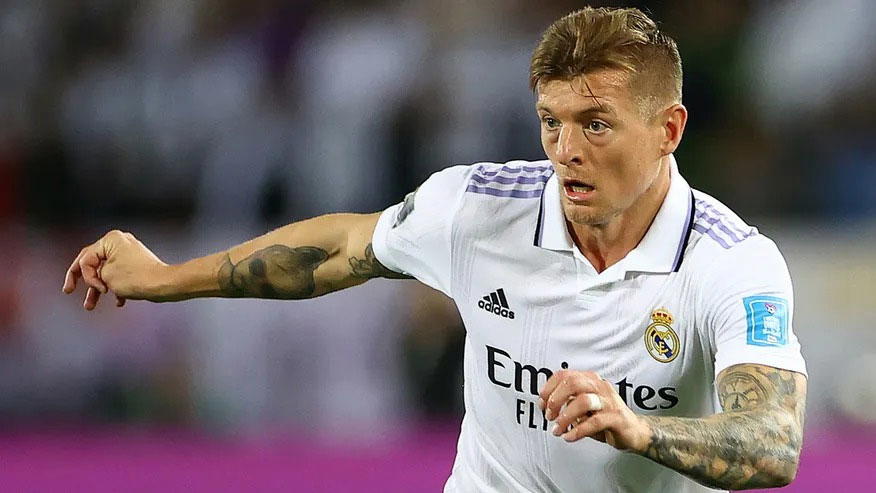 By Awobiyi Seyifunmi
Real Madrid midfielder Toni Kroos has come out to support the formulation of the new European Super League that would be a permanent substitute for the Champions League.
The 2014 World Cup winner understands that European clubs don't need the UEFA to put the Super League into friction.
He backs his club President at Real Madrid Florentino Perez one of the frontmen pushing the conceptualization of the New league.
He claims that UEFA are being "no Samaritan" towards the well-being of European football.
"I think we will see the Super League. And I believe so for several reasons," the German international said on his podcast Einfach mal Luppen.
"The idea of the Super League has changed and deserves to be heard.
"If you look carefully from both angles, you will see that UEFA is by no means a great Samaritan for football fans and that the Super League has no plans, at least in the second attempt, to exclude any team, because there will be no permanent founding members.
 "It is a sports competition, an open tournament, but managed by the clubs and not by UEFA, because these clubs believe that they do not need UEFA for that. I think this deserves at least one chance."
"Although we have already talked about the loss of passion for football, I believe that the Super League has the opportunity to reverse that situation.
"Let there be more enthusiasm and emotion for the games that we will be able to see.
"Because in the end, let's not fool ourselves, many people always say: 'Who wants to see Real Madrid against Manchester City every week?'
"But have you gotten tired of watching Federer against Nadal over and over again? I don't. That's my opinion," he ended.
The 33-year-old's win against Al-Halil set a record for the most FIFA Club World Cup titles won by a player (six) — one with Bayern Munich and five with Real Madrid.